Pop-Up Shops will be springing up all over central Indiana this weekend! Check out the great locations and awesome program offerings and register today. Everyone is welcome to join in the Girl Scout fun!
Continue >

Are you new to Girl Scouts? Give us a try with these great November virtual events. We are certain you will love the exciting activity options and creative ways to involve girls and engage them in life, learning, and leadership!
Continue >

A new membership system is coming soon, and we want to make sure we have the best possible info for your troop. Complete this easy form and let us know all your details.
Continue >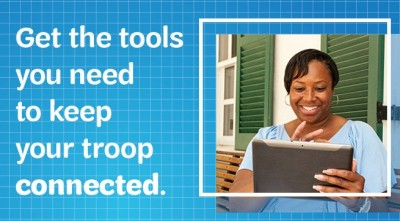 New troop year? Bring it on!

Keep your troop going strong with these specially adapted badges, Journeys, and activities for virtual and safe in-person meetings, as well as current COVID-19 guidelines and resources. We're here to support you as you help your troop thrive.
Continue >

Start assembling your troop gear with easy on-line shopping and free shipping until December 31. See all the lastest fashion updates and uniform essentials now. 
Continue >