All Girl Scouts of Central Indiana offices and shops with be closed Thursday, July 4. We will re-open Friday for regular business hours. Shop online anytime
Continue >

National Girl Scout State Parks Weekend is coming soon. Make plans to attend this amazing outdoor event. Come early and stay late for all the adventure.
Continue >

Go from striving to thriving!  Join us this summer as we come together to network, share ideas, and grow our service unit's strength! Grab your service team volunteers and register for one of the SIX Service Team Conference training dates throughout the month of June. 
Pick a date, register, and get ready for the best year ever! 
Continue >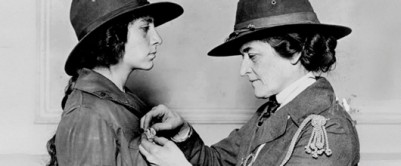 For more than 100 years girls have been earning Girl Scouts highest award. Often with very little notoriety or praise from the outside world. These quiet heroes change lives, communities, and even the world. We are so proud to introduce our amazing 2019 Gold Award Honorees!
Continue >