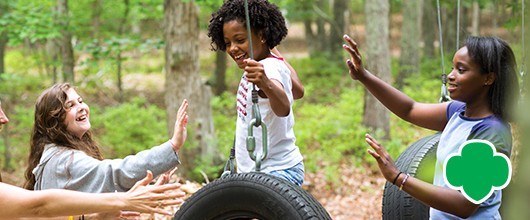 Fall Family Campaign
While the world is beginning to turn to pumpkin spice everything and kids are going back to school, we're seeing thousands of girls happily returning to their Girl Scout troops.

Each year, however, there are many families who are still unable to afford it. This year, we're seeing this more than ever.

Would you consider donating an amount that would allow a girl to participate with her troop this year?