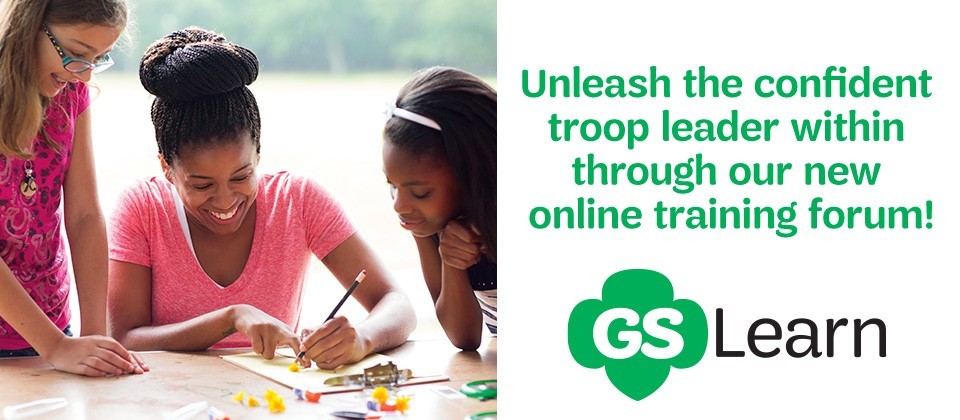 Online Courses Through gsLearn
Whether you are a new or seasoned troop leader, get ready to take your Girl Scout learning experience to the next level with gsLearn, an online training platform. Follow these 3 Steps to Access gsLearn and get ready for another year of amazing Girl Scout adventures!
3 Steps To Access gsLearn
Please note: We are aware that some users have been having difficulties accessing the following steps on a mobile device. We now have a Mobile Access Quick Reference Guide to help resolve the issue. 
For additional help contact customer care at 317.924.6800.

Step 1: SIGN IN 
Access to gsLearn is available through your account login on our council website. In the upper right-hand corner of this website click the yellow SIGN IN link. 
Step 2: Log in
Login in using the same username and password you used to create your Girl Scout membership. If you have not set up or forgotten your password, use the "Forgot Your Password" option.
Step 3: Enter gsLearn
Select gsLearn from the welcome screen. You will enter the gsLearn site at your dashboard.


If you have difficulties logging in,  please contact the Help Desk at 317.924.6800.